Find out more about the professionals behind Digital Dry Dock.
We are both qualified Naval Architects and Yacht Captains, so we know and understand the problems faced by ship builders, owners and operators.
Our services save our clients time and money, important resources that can then be redirected.
We hope that ultimately this will manifest in better boats and safer working environments.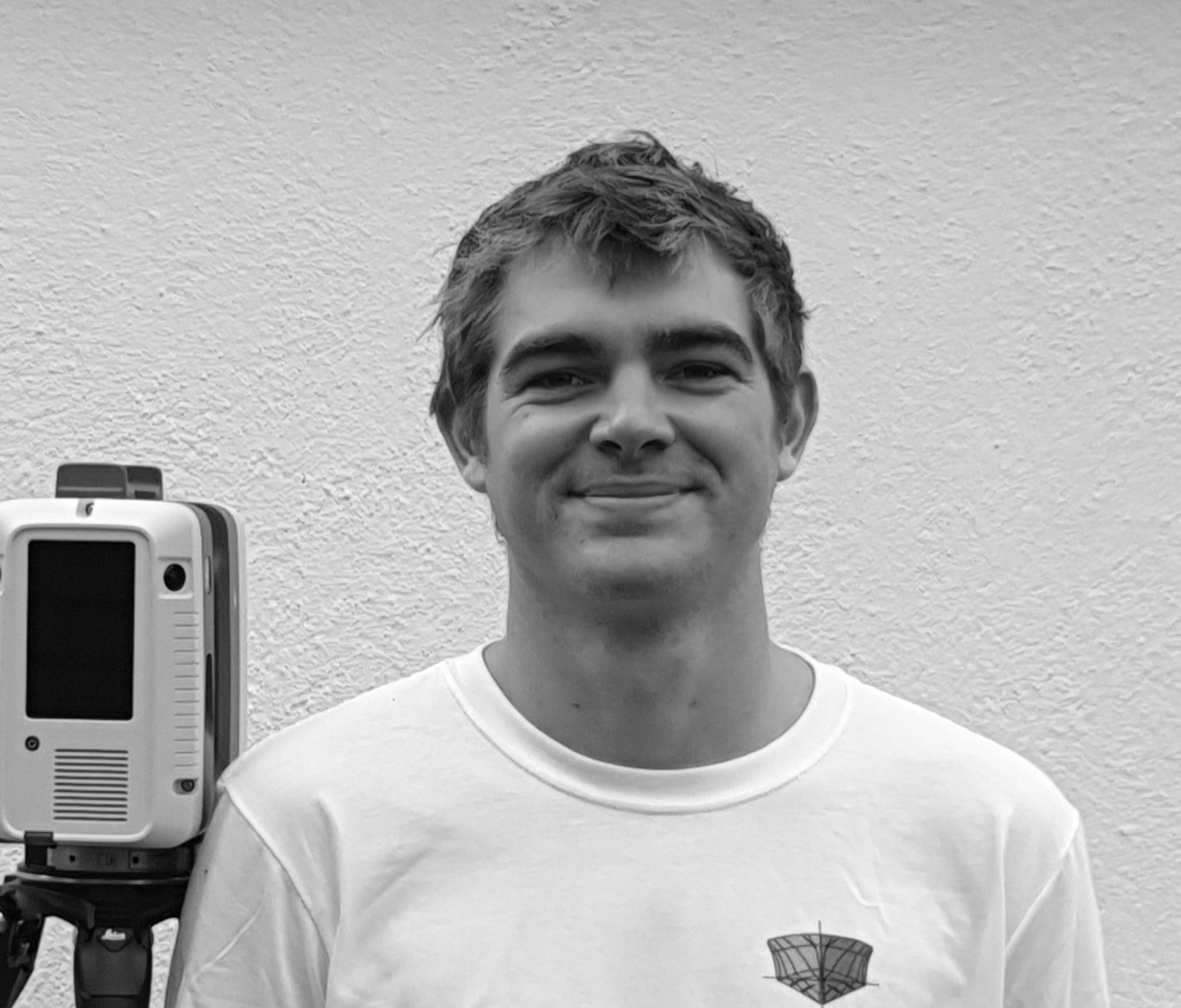 We take great pleasure in helping our clients to become more efficient and to build better boats.
We travel globally, respond quickly and recognise the importance of dilligent, accurate reporting and data.
Our services reduce uncertainty and risk, freeing up our clients to focus on the other key elements of their project.
Ollie is co-founder, Managing Director and Lead Surveyor of Digital Dry Dock Ltd. A qualified Naval Architect and member of RINA, he has extensive practical experience in new build and refit for private and commercial vessels.
Ollie is also a keen offshore and competitive sailor, with instinctive knowledge of what makes a boat work.
He achieved a University of Plymouth Bachelor of Engineering Marine Technology in 2016, where his final year project was awarded first prize in the RINA – BAE Systems Student Naval Architect Award.
Ollie then spent three years working with a leading 3D surveying company in the mining and architectural sectors.
In 2020, Ollie decided to combine his background in naval architecture, love of boats and surveying experience to create Digital Dry Dock. In his spare time, he uses the Digital Dry Dock technology to perfect the hulls of racing yachts.
Ben is co-founder of Digital Dry Dock. With over ten years of working at sea under his belt, and membership to RINA, it's safe to say he knows boats inside-out.
Ben's past experience includes skippering sail and motor yachts up to 30 metres in length, working as Chief Mate on two large motor yachts and navigating challenging passages to some of the most remote corners of the world.
He has a Certificate of Architecture from Lloyd's Maritime Academy and a broad range of experience in completing major refits. Having spent long periods of time at dry docks, Ben's aim is for Digital Dry Dock to significantly reduce refit project costs and timelines.