Amongst our recent work, Digital Dry Dock has been working with Geoquip Marine to survey one of their drilling vessels – MV Investigator. With the creation of 3D digital twins, Geoquip now has up to date and accurate data on the weather deck, drilling tower and interior of the ship. This will enable them to repurpose the vessel's aft working deck, carry out future drilling works and continue to deliver high-quality drilling operations across the globe.
MV Investigator and Geoquip Marine
A geotechnical drillship, the MV Investigator is a 200 foot, 4-point moored vessel which carries out offshore geotechnical site investigations in shallow waters. The fleet works across the globe to carry out drilling operations and support the work of multiple industries, including offshore renewables, infrastructure, scientific research, mineral exploration and oil & gas.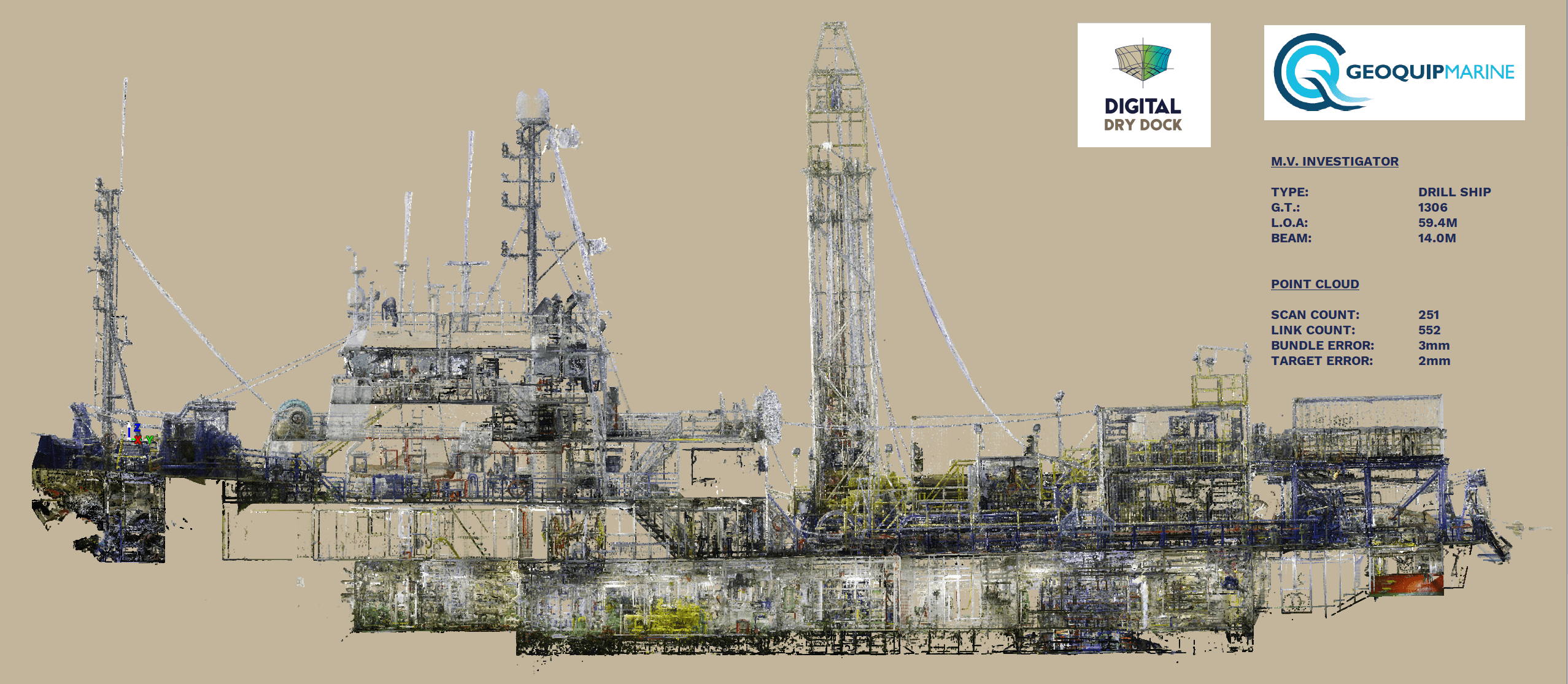 A longitudinal section through the colourised point cloud of MV Investigator
Scanning a drilling vessel
To carry out its work across a range of areas, MV Investigator's aft working deck must be occasionally reconfigured to fit the nature of her work. Geoquip Marine requested Digital Dry Dock's services to provide them with a 3D CAD model of the working deck and drill derrick, to make the deck and machinery repurposing process easier.
Digital Dry Dock scanned MV Investigator at Portland Harbour, UK. Over the course of a day, two surveyors were able to record 251 scan locations covering the whole of the weather deck and all deck machinery. With the remaining time Digital Dry Dock was able to scan the machinery spaces including the steering room, storage space, moon pool, engine room and engine control room.
Within 3 days of the survey, Digital Dry Dock registered and linked together a total of 551 links to create a final point cloud, including 251 panoramic images of each scanning location. Geoquip are now able to review the condition of the ship on the day of the survey and to refer to images for point-to-point measurements. A full deck model (including the drill derrick) will be delivered within three weeks of scanning.
Why 3D digital scanning?
Traditionally, the measurement of vessels is done manually and requires a naval architect or engineer to spend several days on board. Opting for Digital Dry Dock's 3D laser scanning services streamlined the measuring process whilst also causing less disruption to MV Investigator's normal working activity.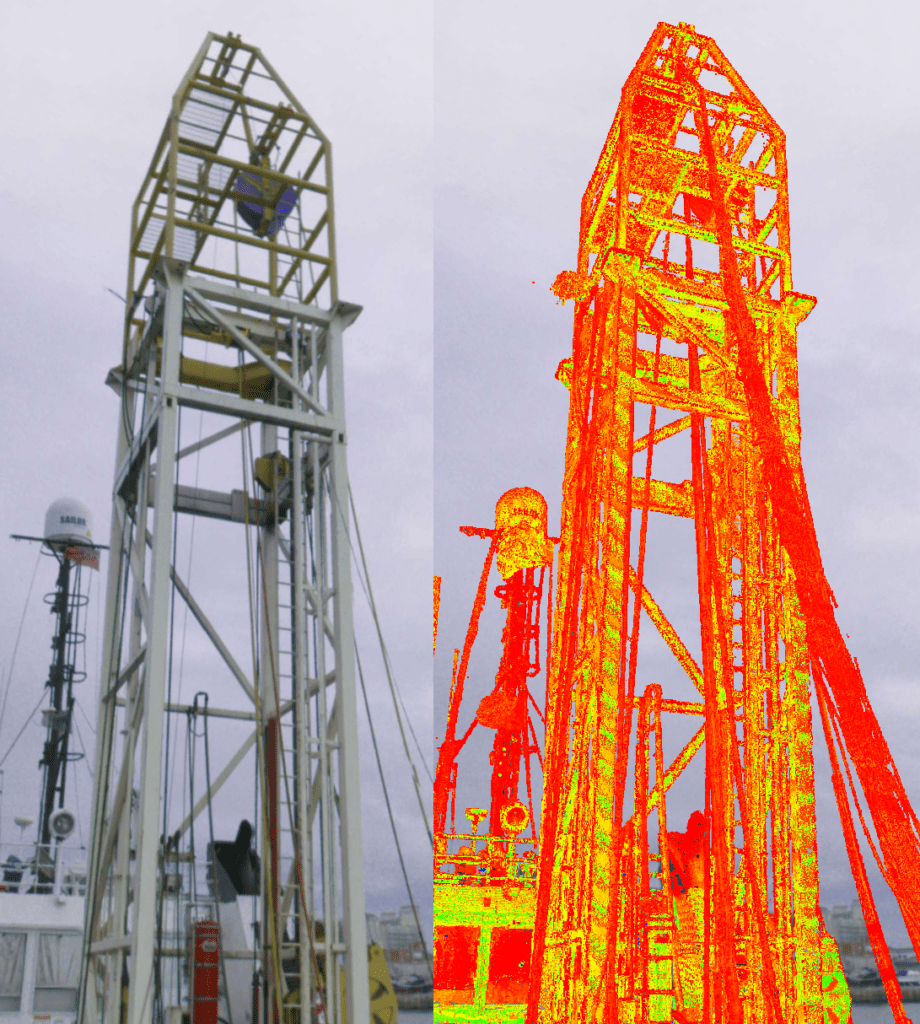 Investigator's drilling derrick surveyed in 360-degree HDR imagery and intensity point cloud data
Accurate and accessible data
All measurements are accurate to within three millimetres, giving Geoquip reliable data which can be used for refits, remodels and any other future modifications. Data is supplied in any CAD format, includes 360 photography and can be easily accessed and shared with engineers, architects, colleagues and customers anywhere in the world.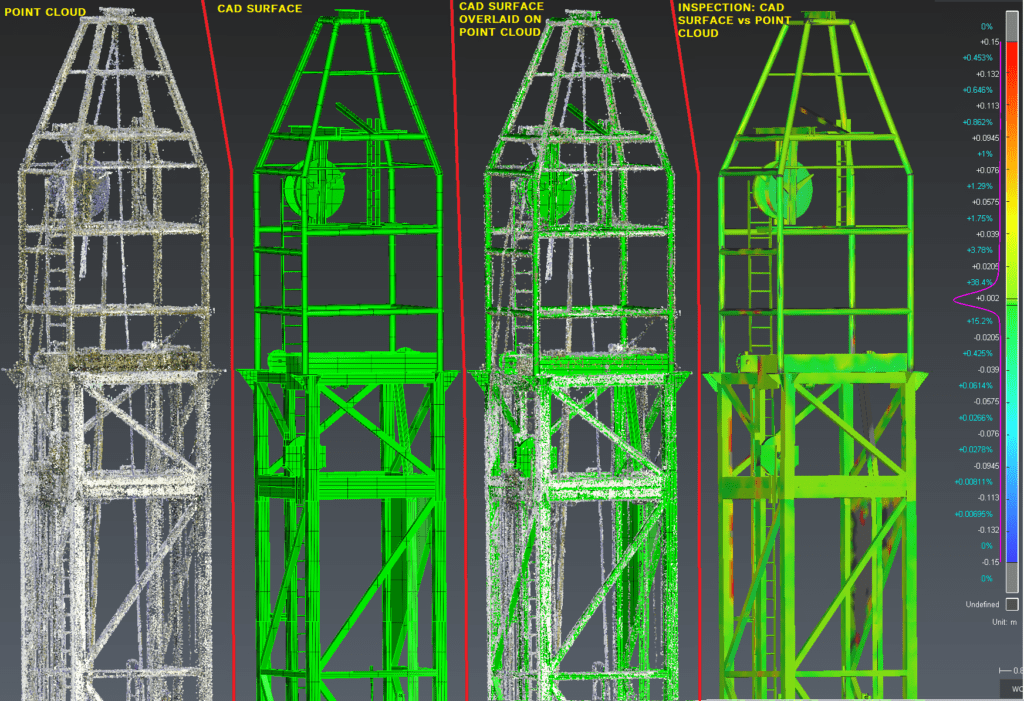 A basic data processing workflow with quality assessment.
Making future refits easier
Solidworks models can now be used to design modifications and improvements. Because data is accessed remotely, accurate measurements can be viewed by anyone working on future vessel modifications and refits. This will streamline the planning process and enable modifications to be pre-manufactured whilst the vessel is still in operation.
Less asset downtime
Because the scanning process can be carried out when the vessel is in operation and modifications can be premade from a location other to the vessel, there is minimum disruption to MV Investigator's normal working activity and less time in dry dock. Minimising asset downtime has significant time and cost savings.
What this means for Geoquip Marine
Moving forward, Geoquip Marine will continue to carry out safe and effective drilling operations across the globe. The investment in 3D digital twins of MV Investigator is a demonstration of their dedication to optimising their vessels and operations so that they can deliver the best possible service to customers.
To learn more about their services, visit www.geoquip-marine.com.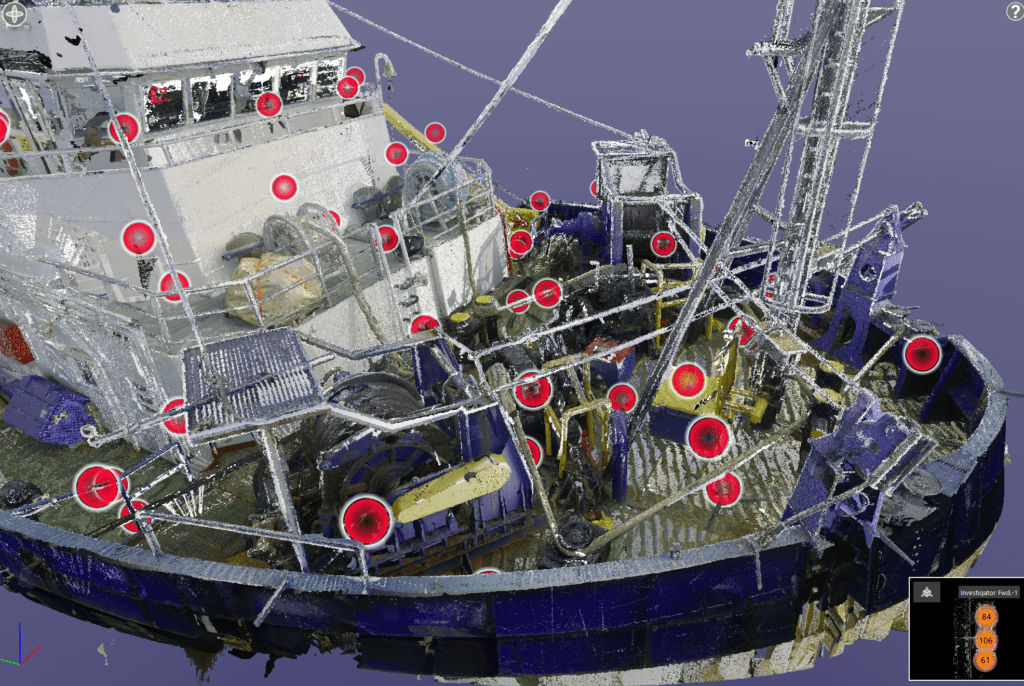 Investigator's forward deck in colourised point cloud data with scan locations.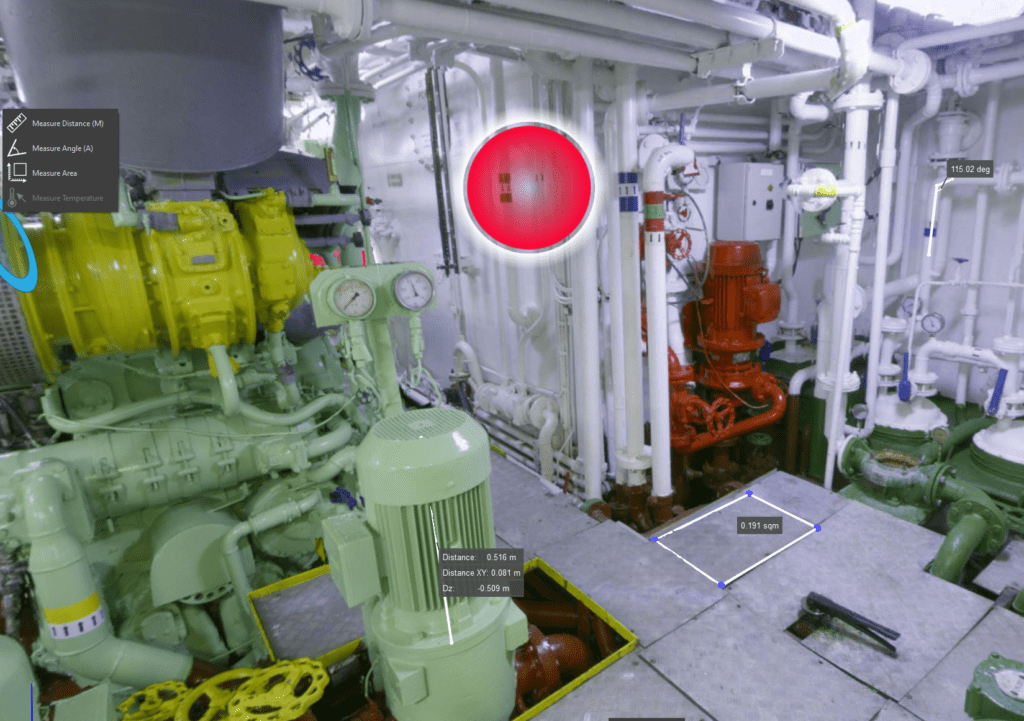 All scan locations also have 360-degree dimensionally accurate images (shown above). Leica TruView software has easy to use tools to measure areas, angles and distances.